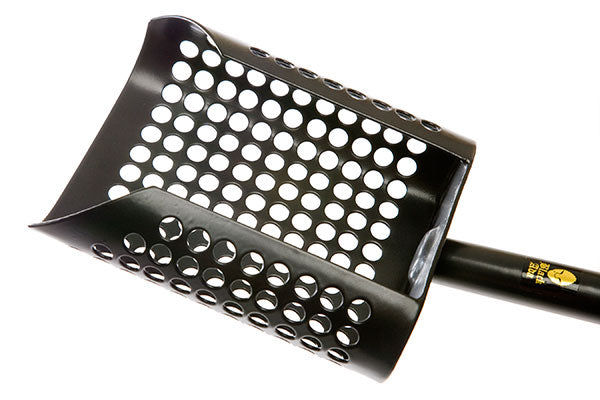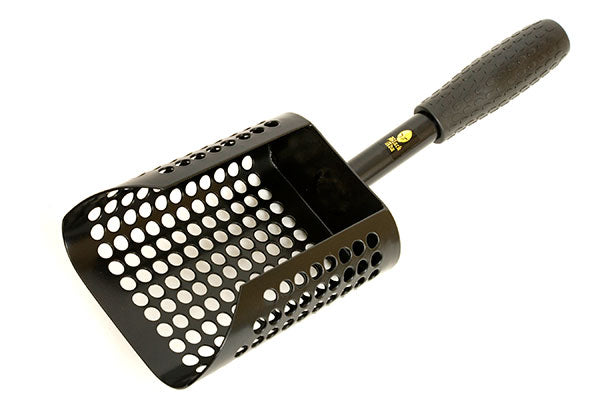 | | |
| --- | --- |
| | Compatible with "I" Series C.Scope Metal Detectors |
| | Quality C.Scope Manufactured Product |
C.Scope Sand Scoop
A conventional trowel is no good for treasure hunting on a sandy beach - you need our specialist Sand Scoop
| | |
| --- | --- |
| | Compatible with "I" Series C.Scope Metal Detectors |
| | Quality C.Scope Manufactured Product |
Fast Easy Secure Shopping
No Account Required
Description
Beach detecting is much more rewarding.
If you've ever tried to retrieve something you dropped in the sand, you will understand the problem. A conventional trowel is no good for treasure hunting on a sandy beach. You need our specialist Sand Scoop. After you pin-point the position of your target, plunge the Sand Scoop into the sand, shake it around so the sand falls through the holes, leaving, nine times out of ten, your piece of treasure rattling around in the scoop. It's a really neat invention, absolutely essential equipment for anyone serious about beach detecting.
Overall length: 38cm. Handle length: 21cm. Maximum width of scoop section: 14cm.
More Products in this range