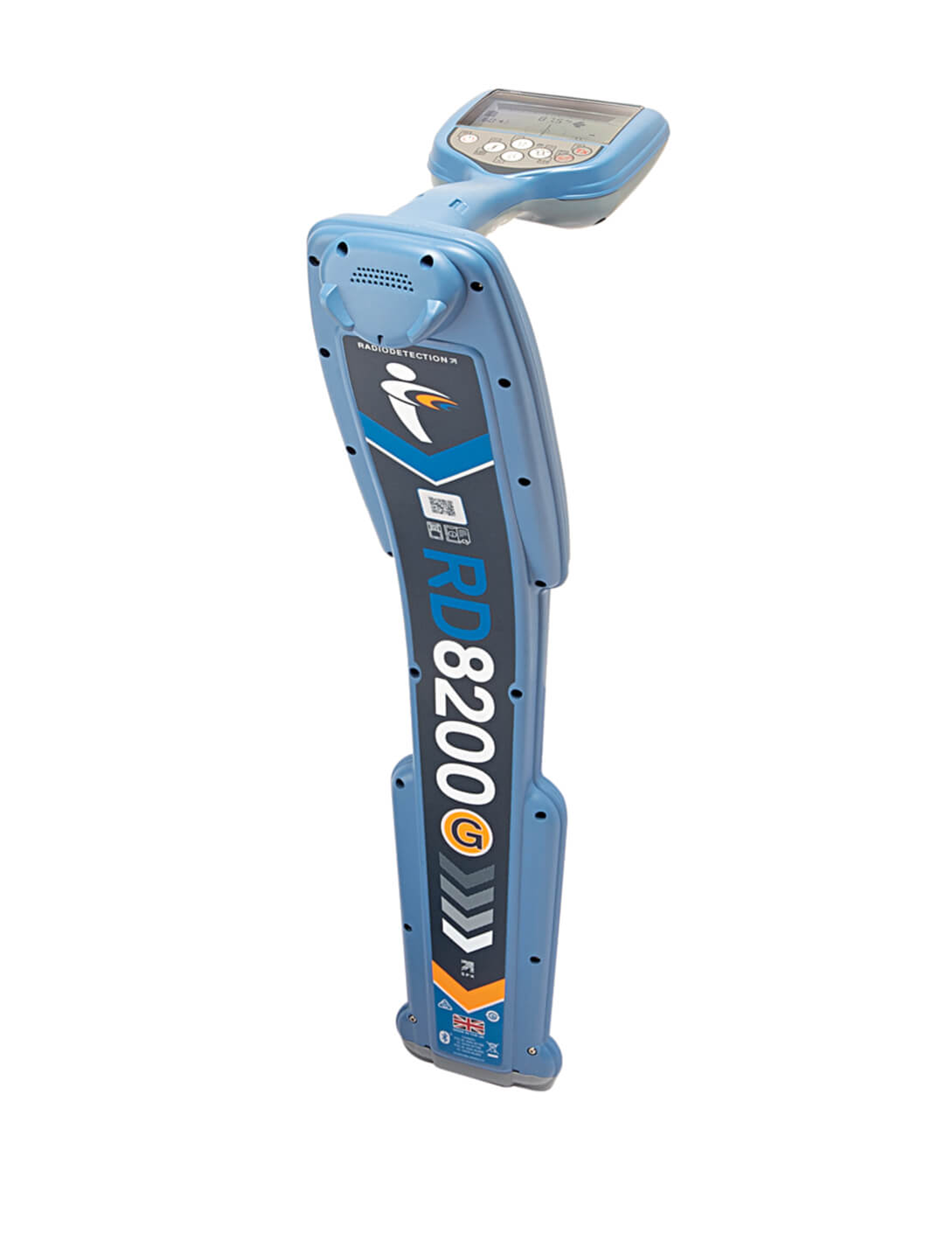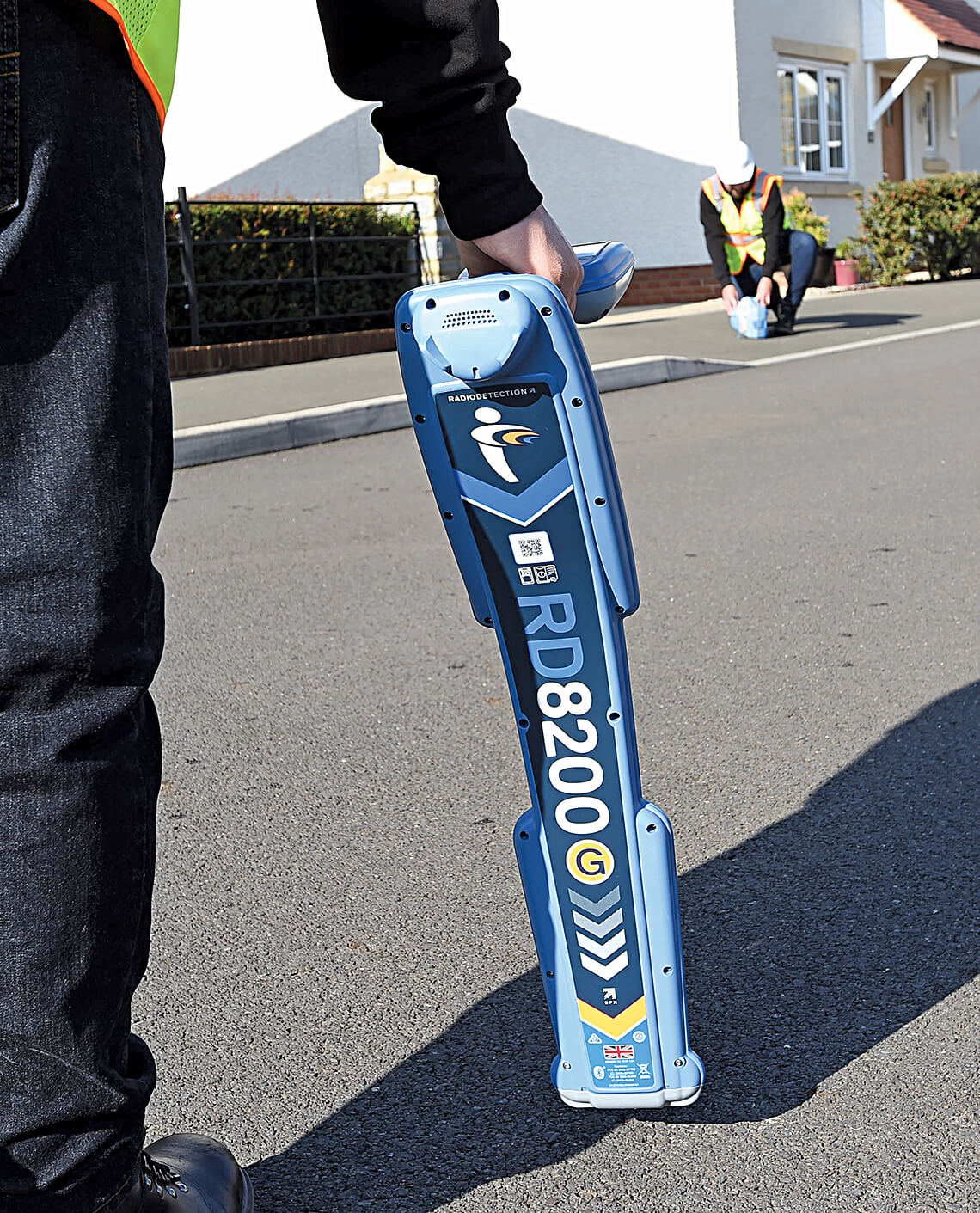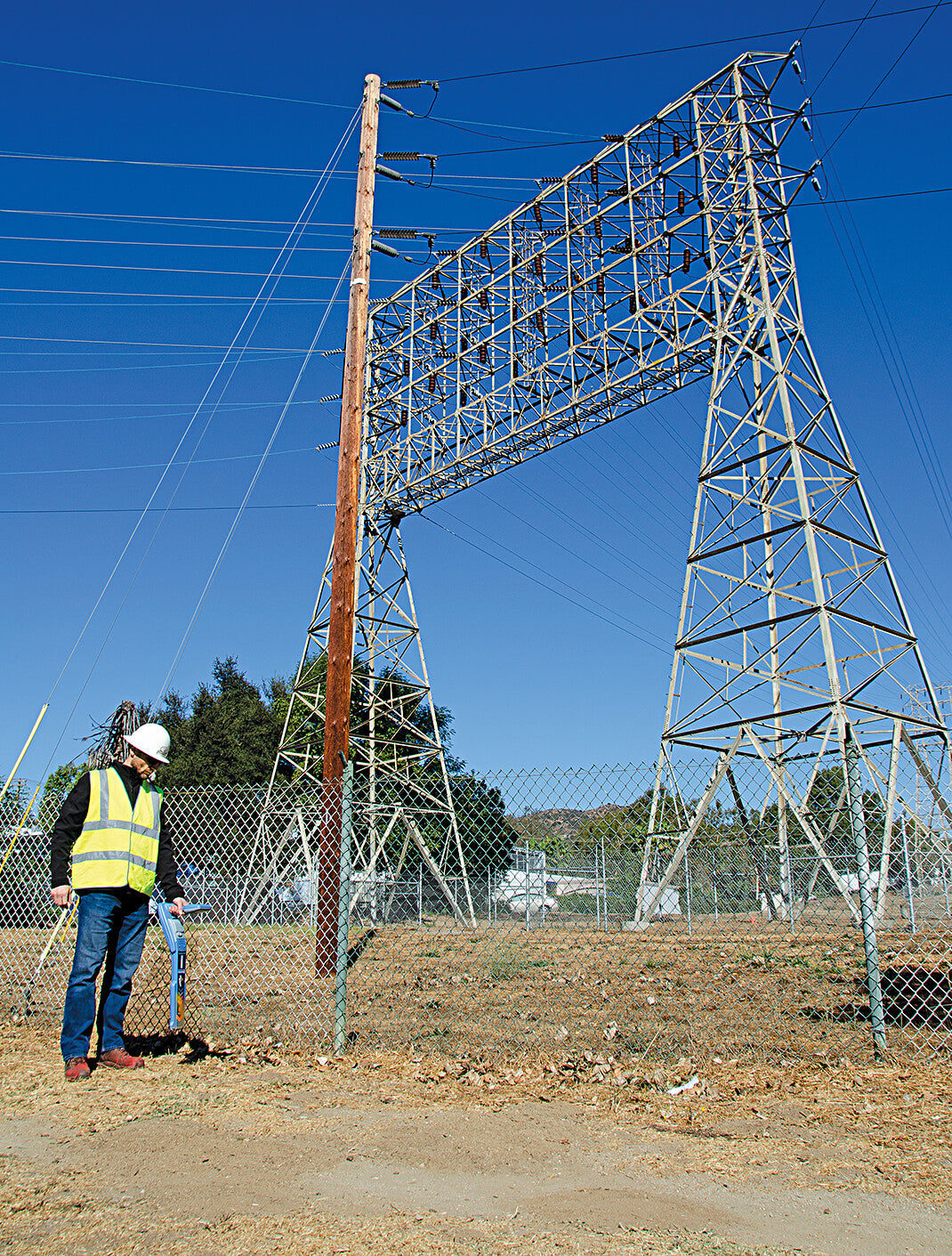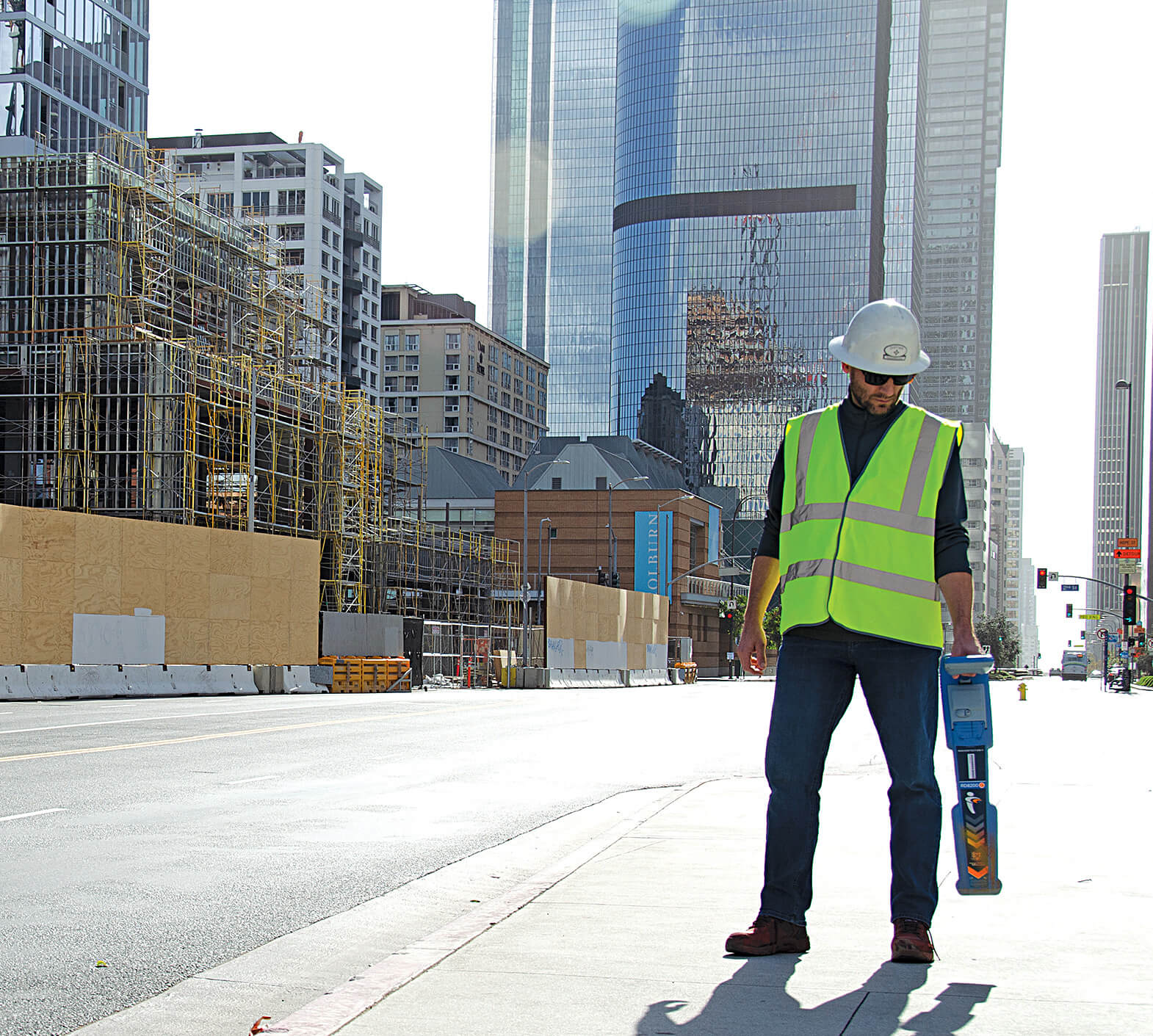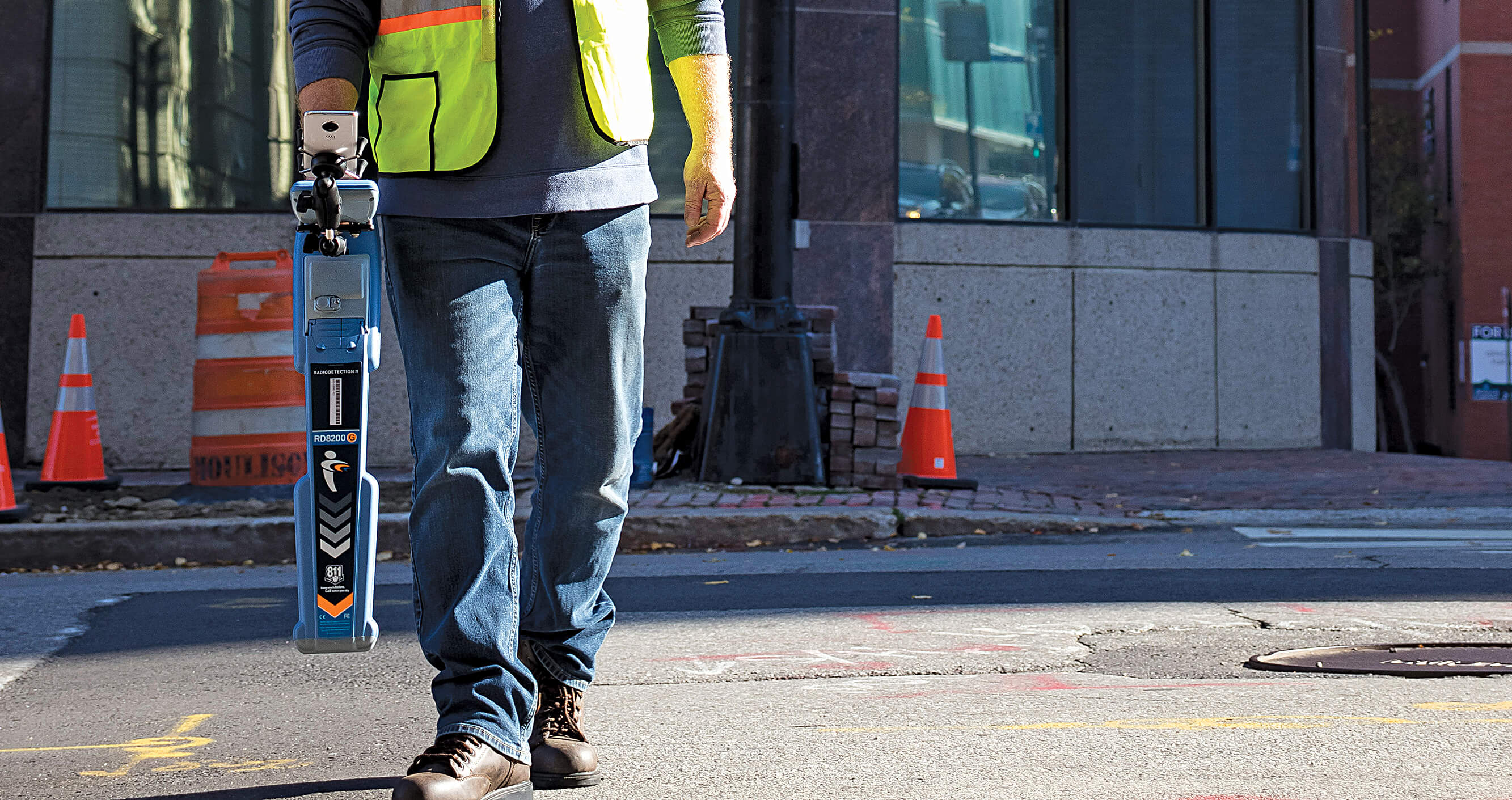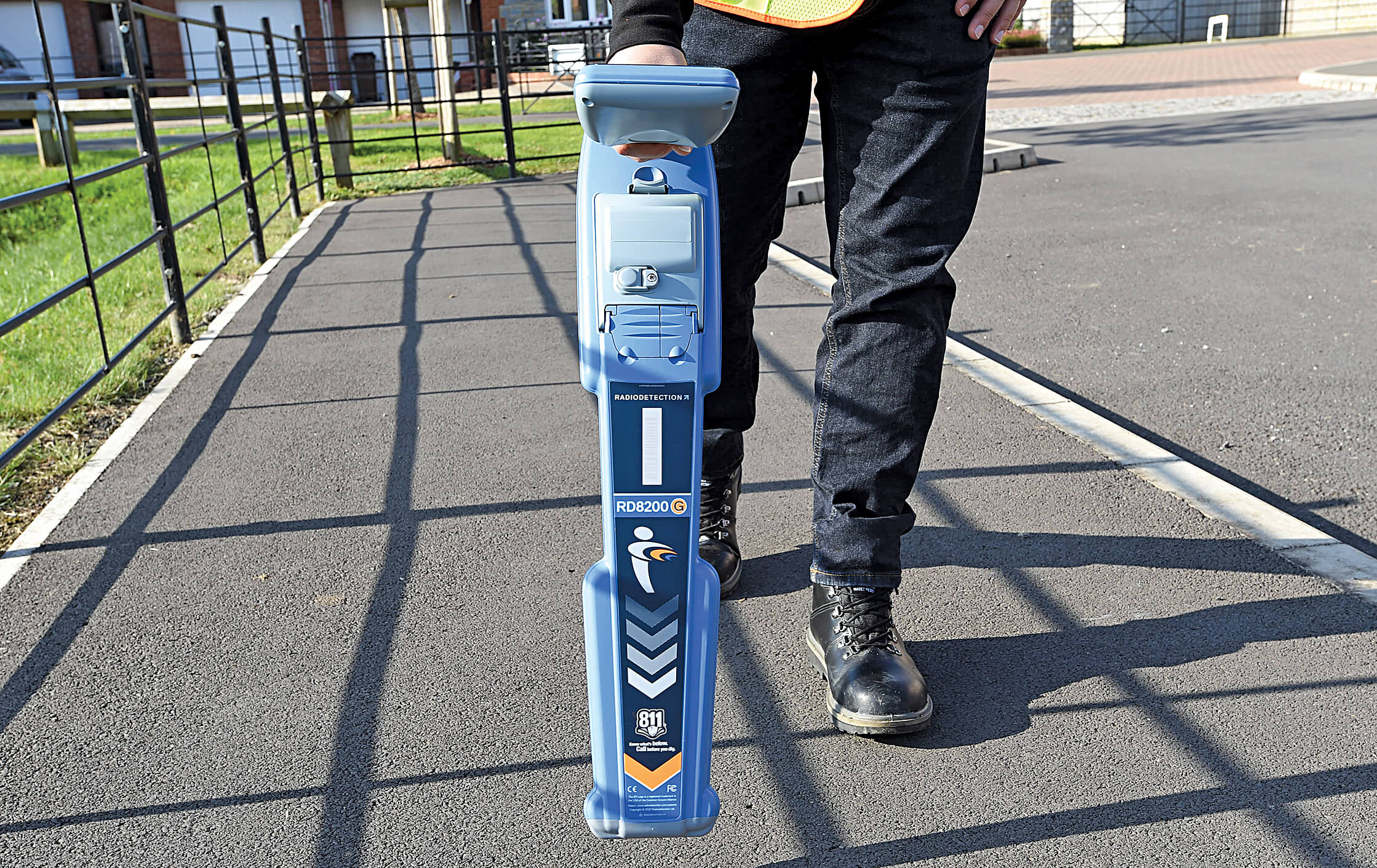 | | |
| --- | --- |
| | GPS Positioning and Usage Datalogging |
| | Custom frequencies with Current Direction™ and Power filters |
| | Self-Test for confidence and trust in your locator measurements |
| | High Performance audio system with vibration alerts for noisy environments |
| | Designed and built to the highest standards in Great Britain |
Radiodetection RD8200G Cable and Pipe Locator with GPS and Data-Logging
The new RD8200G includes GPS positioning and usage logging and automatically stores all locate parameters providing a comprehensive picture of field operations.
Featuring Current Direction and customisable frequencies the RD8200G is adaptable in challenging environments and ideal for congested underground infrastructures.
| | |
| --- | --- |
| | GPS Positioning and Usage Datalogging |
| | Custom frequencies with Current Direction™ and Power filters |
| | Self-Test for confidence and trust in your locator measurements |
| | High Performance audio system with vibration alerts for noisy environments |
| | Designed and built to the highest standards in Great Britain |
Fast Easy Secure Shopping
No Account Required
Description
RD8200 Cable and Pipe Locators
Precision Locator Range
Damage prevention and operational efficiency are the biggest challenges facing our customers
Solve these problems with the new RD8200. Designed with the operator in mind, it is our most advanced and capable range of precision locators.
Speed, accuracy and reliable performance
Easy to setup and use

Sun light readable display, high performance audio system and vibration alerts for noisy environments

Sensitive and accurate signal processing for reliable results
 Adaptable in challenging environments
Ideal for congested underground infrastructures

Rejects strong interfering signals

Identify target power cable in the presence of many
 Technology driven best on-site practise 
Encourage correct locator handling for improved detection

Monitor field operations through the automatic usage logging feature

Proof of work to differentiate your operations from your competition and add value to your clients
 Ergonomic design, premium quality
Rugged yet light weight and ergonomic

Designed and built to the highest standards in Great Britain

Self Test for confidence and trust in your locator measurements
Product Details
Usage-logging with GPS positioning, understand how your technicians operate
The RD8200G locator automatically stores all locate parameters providing a comprehensive picture of field operations.
Supervisors or health and safety personnel can analyze the data to assess usage patterns in order to ensure adherence to best-practice and to identify training needs before poor work habits develop.
The information can also be shared with partners or clients to evidence task completion or compliance to service requirements.
Usage data can be exported in multiple file formats – for example KML for Google Maps to confirm where and when work was performed.
Industrial grade display, for outdoor usage
RD8200 locators and transmitters use transflective low power LCD technology that uses ambient light to improve screen readability in direct sun light and extend battery life.
TruDepth™ and current readout, for extra assurance
Radiodetection's TruDepth displays precise depth and current measurements, only when the RD8200 is correctly oriented above the target. Measurement consistency gives high confidence that the correct line is being followed.
High performance audio and vibration alerts, for noisy environments
The RD8200 waterproof speaker housing has been tuned to provide optimum resonance for your choice of high or low frequency tones.
5 power output audio levels and vibration alerts, assist technicians working in challenging situations.
Current Direction, track the right line
Identify your target amongst a number of parallel utilities by applying a specialized CD signal from a Tx-10 transmitter. CD arrows displayed on the locator confirm you are tracing your target line.
Power Filters™, works where other locators wont
When a transmitter can't be connected, tracing individual power lines through dense networks can be a real challenge. Conflicting or powerful signals confuse or combine to create a wash of signal.
A single key press enables the use of the harmonic properties of power signals to establish if a signal comes from one source, or from multiple cables which you can then trace and mark.
Dynamic Overload Protection, rejects unwanted interference
Automatically filters out interference, enabling use in electrically noisy environments such as near substations or overhead power lines.
Swing Warning System, drives correct usage
Locators must be kept perpendicular to the ground for best accuracy. RD8200 locators have a built-in gyroscopic measurement system which alerts the user of excessive swing, driving correct usage.
Made in the UK – No compromise on quality
The RD8200 locator and transmitters are designed and manufactured in the Great Britain and are subjected to a rigorous test regime before leaving our factory.
Locate with confidence - Self-test
Confirm the integrity of the measurement system on- site. Self-test applies signals to the locating circuitry as well as checking display and power functions.
Use it all day, day after day -Light weight and ergonomic
The RD8200 has been design around the operator needs. The iconic industrial design provides an exceptionally well balanced, and light weight tool which is comfortable for extended periods of use.
More Products in this range